Camping is something we all have on the bucket list, if you're not an aficionado already. As such, it's good to get used to the idea of sleeping in a tent for a week or so. It's a lot different to spending time in a hotel or hostel, even in a city you've never visited before, and you've got to be prepared!
And whether you're used to road tripping or not, setting up a tent to sleep in can make you feel unsure about your surroundings. Feeling safe when there's only a bit of canvas between you and the environment is hard!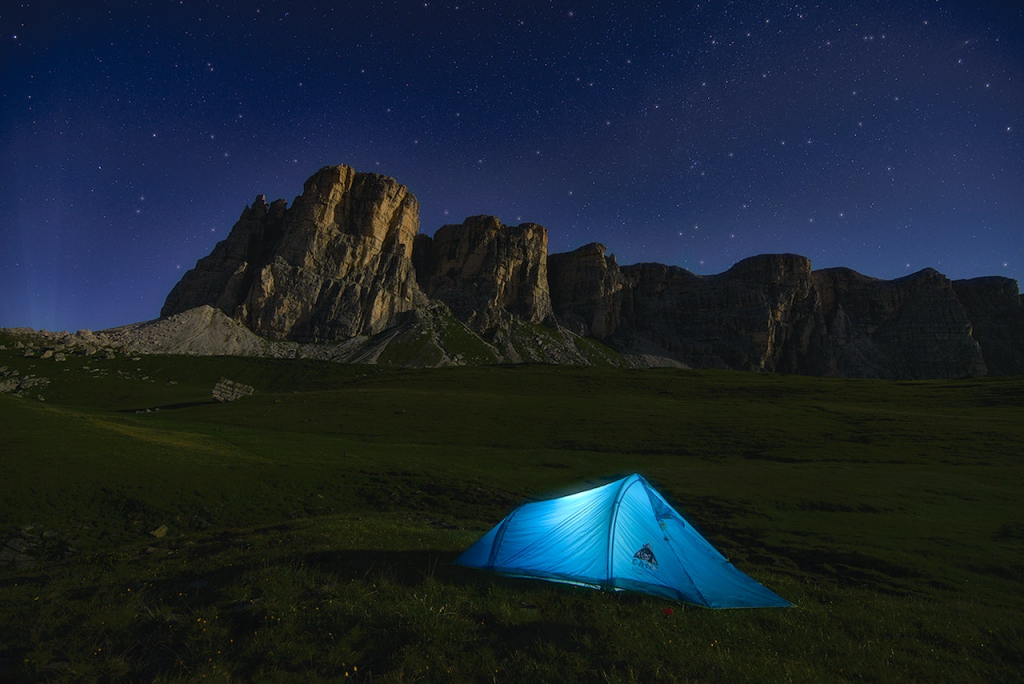 Pitch it Just Right
Picking your pitch right is the most essential safety tip we can offer you. You can have a wide range of choices of campgrounds in the Adirondacks and other well visited places, but more obscure, self chosen tours are going to be harder to account for.
Make sure you map out ahead of time to know where the well lit and private places to stop are. And then pack plenty of tent pegs to go with you! You don't want anything lifting the tent away, whether an animal or the wind itself.
Pack Some Animal Protection
No matter where you're going to set up camp, you could come across some animals that want into your tent. After all, you've got food and warmth in there! So make sure you pack some animal protection in your backpack. Bear and bug spray, and depending on the size of the tent, even a bug zapper you can securely hang from the top.
Cook Food Separately
You don't want tasty, warm (and therefore smelly) food polluting your sleeping place. Not only will this make it harder to actually sleep in your tent, but it might just be the one thing a bear, fox, or horse would love to get a taste of too.
So when you want to cook your dinner or share a drink with any travel mates, do so away from your tent. The further away a live flame is, the safer you'll be too! And you should also leave any remnants outside until the morning, when you can take it away to dispose of properly.
Look Out for the Temperature
The temperature is going to be another big concern when wanting to sleep in a tent. After all, if the temperature drops, there's little to no insulation keeping the warmth in! But this is where your sleeping bag and thermal clothing comes in handy.
Similarly, if it's going to be very warm, you'll want to set up under trees and out of the direct sun. You may also want to put up the 'awning' that comes with the tent that helps to reflect the rays away.
Sleeping in a tent can be a danger, but only if you don't know what you're doing. Prepare ahead of time and you'll have just as much fun as you would on any other vacation.