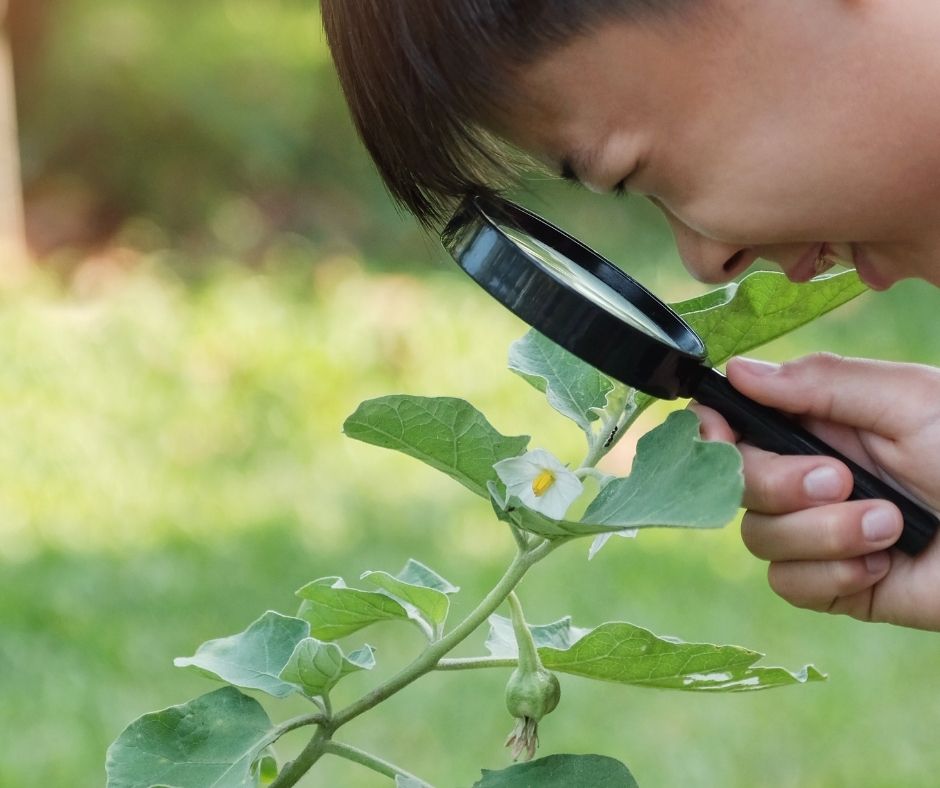 In the age of technology, encouraging kids to love nature isn't always easy. But with the right example and encouragement, you can convince any child to love spending time outdoors. Fresh air does amazing things for the body and mind, so try out these tips for teaching kids to love nature, and get your child to put the tablet down.
Set the Example
If you want your kids to love being outside, you'll have to set the example and put the electronics down yourself., Find ways to get the family outdoors. There are all sorts of ways you can show your child how fun nature is. Try:
Growing a garden
Building an outdoor fort
Creating a scavenger hunt
What's important is that you make outside time fascinating. You're a role model to your child, so they'll look to you for support and guidance on how to navigate the world and new experiences. If they see that you love being in nature or watching nature-centric shows, they're sure to do the same!
Go Exploring Together
When you have free time, embark on an adventure together! You could visit a farm or have a fun day at the beach. By immersing your child in these types of settings, you give them a sensory experience. And nothing beats the smell of fresh air or the sight of a wild animal in person.
Camping in an RV also provides excellent opportunities to make discoveries. Hit the road, and check out a new landscape with your child. Just make sure you know how to maximize your RV spaceso that you can pack plenty of adventure gear!
Teach Them About the Environment
It's hard to love something you don't understand, and without understanding, you may even fear it. With this tip for teaching kids to love nature, you'll teach your kids about the beautiful world we live in. Not sure where to start? Try:
Watching documentaries
Reading nature-centric books
Encouraging questions
You could also combine education with exploration for your child. Take a hike to look for local wildlife, and identify plant species as you go. Likewise, nature-centric picture books introduce the topic to a child to help them understand the world around them. Once your children have the tools they need to make sense of the beautiful world around them, they'll see how incredible nature is!