Valentine's Day is around the corner, and there are many couples looking for ways to celebrate their sweetheart. However, everyone knows that actually celebrating Valentine's Day at any public place could be challenging since it's one of the busiest days of the year for anything romantic.
Instead of fighting crowds and turning your day of love into a day of stress, consider the five ideas below for romantic ways to celebrate this day at home:
Order in
It may not be a highly unique plan, but if you plan it well, it can be a lovely night in. Perhaps you have a shared favorite movie or two and Valentine's Day wine that you enjoy together. You may have a top restaurant you love ordering food from or you're looking for romantic Valentine's snacks and are searching "chocolate strawberries near me" on the internet.
Staying in allows you to spend some time together without having to rush and try to get a reservation at a restaurant on a day that is known to be high-volume for the service industry.
Go on a picnic
The great outdoors is free. So, if the weather allows it, consider planning a romantic experience for you and your sweetheart by shopping for goodies and gift baskets a day or so in advance. Pick a favorite spot that you know you both love, whether it's near your local lake or a at a favorite park, and enjoy a lovely picnic as you spend the day together.
It could be at a location with a sunset view or even just your local neighborhood park. You could even have a romantic picnic in your backyard. What matters most is that you're together.
Throw a party with your friends
If you're both social butterflies who love your friends, why not emphasize the friendship aspect of Valentine's Day with a dinner party at your house? Whether you recently celebrated an engagement or have just moved in together, Valentine's Day is also a great day to celebrate milestones in a relationship.
Instead of worrying about making it into a restaurant or club in your city, make your home a space to enjoy the company of your friends with good drinks and food at your fingertips.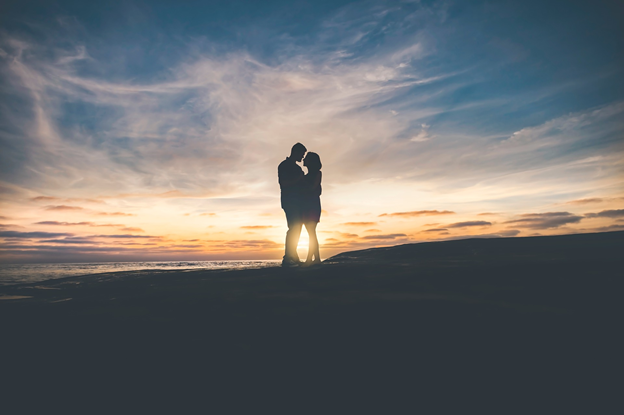 Go all out for the occasion
Who doesn't love a romantic evening in with their sweetheart? Go all out for the occasion. Get some cute lingerie or outfit, invest in some extras you wouldn't normally, and set the mood with your favorite music. Who says that celebrating love and connection has to be complicated and spent outside of your home? After all, if you're celebrating your romance, make it something special for the two of you.
Go camping
Set up an outdoor tent in the backyard, or if you're lucky and have a nearby camping area, consider spending Valentine's Day there. Then, start a bonfire and make some s'mores, sing your favorite songs together, and have a romantic experience together as you spend time under the stars with the one you love.
In Conclusion
While celebrating Valentine's Day at a fancy restaurant or place is a nice experience, this holiday just happens to be a very busy day for restaurants, bars, and event spaces. Instead of stressing about trying to book the perfect dinner, consider emphasizing romance in a different way, even if it's in the comfort of your home.
You can rest assured that where there's love, it doesn't matter if you're celebrating V-Day at the fanciest restaurant in the city or you're spending it in your pajamas. Either way, you'll have a beautiful time together.