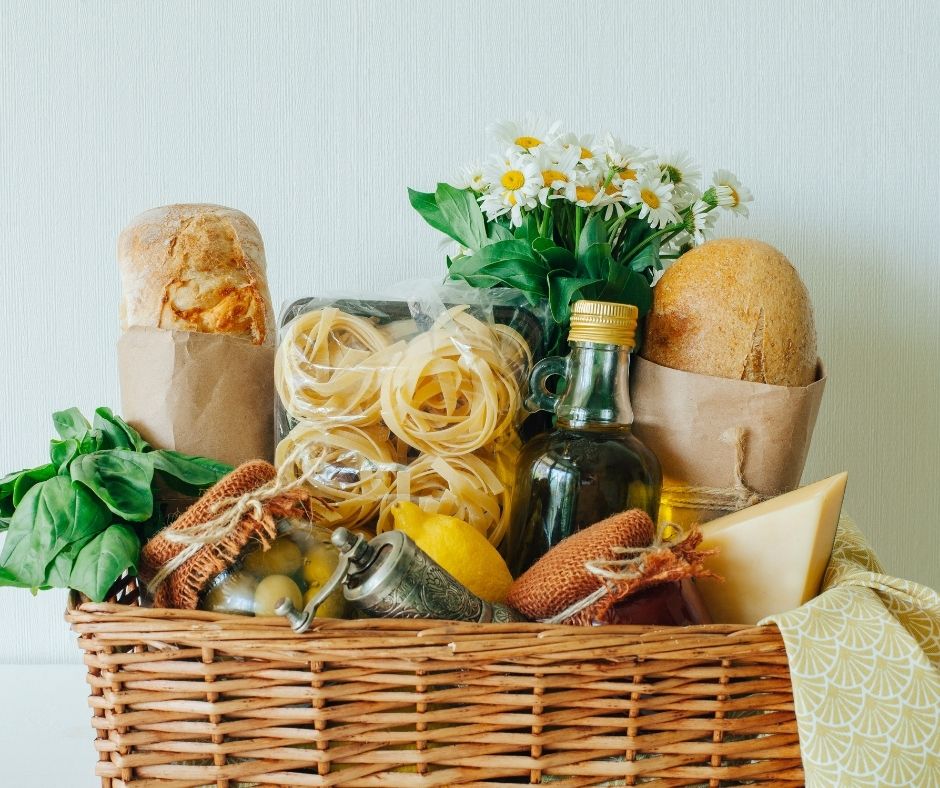 Gift-giving is an excellent way to remind someone that you love them—it's a way of showing gratitude, but it isn't always easy. Sometimes, finding the perfect gift seems impossible because there are too many or too few options. However, there are countless unique gift basket ideas that anyone will love! Gift baskets allow you to get creative as compile give a homemade gift, ensuring that the loved one receiving it knows how much you care.
A Food-Centric Basket
Finding the perfect gift is not always an easy task, especially if it's for someone who already has everything or is particular about what they like—a food-centric basket is ideal. For your friends who love to cook include:
A cookbook
Ingredients
Utensils or bakeware
If you have friends who don't cook, assemble an easy-to-make dinner basket full of simple staples like pasta.
A Romantic Basket
If a friend or a family member has an anniversary coming up, you may want to put together a wine basket that inspires romantic bliss for the couple. Keep things romantic and classy by assembling a wine basket with one or two of their favorite bottles, glasses to drink them, and a simple snack to pair with them.
A Sweet Basket
Another unique gift basket idea that anyone will love is one full of ice cream and treats. This could be just the thing for that special someone with a sweet tooth, and the ways to customize it are countless. Consider using an ice cream bowl as the basket, but be sure to include:
A pint of their favorite ice cream
A spoon
Toppings
Chocolate sauce
It's the perfect gift for all age groups.
A New Mom Basket
Be sure to show that new mom in your life some love by giving her a gift she'll need—something that lets her relax after nights of little sleep. A cozy pair of pajamas goes great with fluffy socks, and it's sure to keep her feeling comfortable. Add in a face mask or other spa essentials to relax her so that she gets a chance to decompress. She'll need a way to clear her mind as new responsibilities enter her life.
A College Necessities Basket
When it comes to a college-themed gift basket, there are two you could give—one for the student ready to start a new journey, and one for the parents beginning theirs. Give the student what they'll need:
Toiletries
School supplies
Something personal to them
For the parents, consider a funny movie, something that speaks to their hobbies, and something new for them to try. Also, give both the young adult and parents a journal and some pens to jot down their latest adventures.