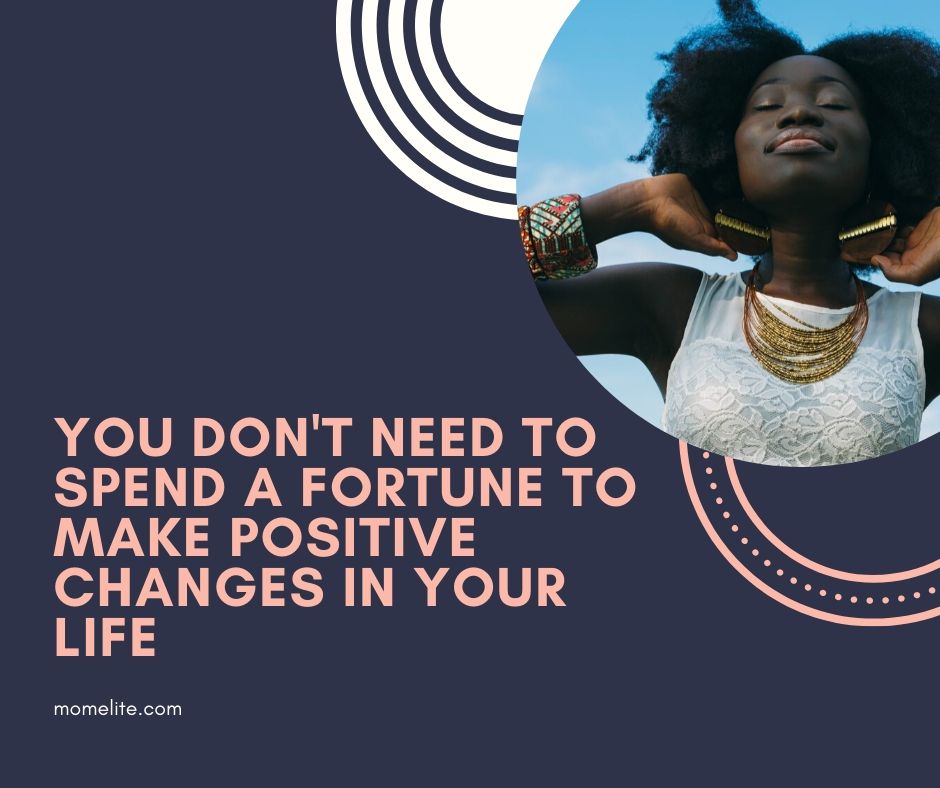 Celebs on TV make healthy living look like an expensive business. However, you don't need to clean out your bank account to make positive improvements in your life. Read in to find out more.

Diet

It's easy to thank that to be healthy, you need a private chef that creates out perfectly balanced and portioned nurtural meals. However, there are some much less expensive ways to approach this issue.

One of these is to increase the amount of raw fruit and vegetables you eat with every meal. In fact, you will find that fresh veg is actually pretty cheap, especially if you buy the unprepared kind. Then you can start to add a few slices of tomato to your breakfast and some spinach in your sandwich for lunch and reap the benefits without breaking the bank.

Additionally, making some simple swaps such as wholemeal pasta and bread for the regular versions can work really well too. The reason being that such things are a comparable price and have more fiber, which helps to fill you up and keep your system running like clockwork as well.

Psychological support

You may think that getting psychological support is only for the rich and famous, but that certainly isn't the case. In fact, there are lots of ways you can access this type of support without having to clear out your bank account.

One way is to join a spiritual institution such as a church as they often offer programs that minister to the emotional needs of their congregation. Another is to create a peer moderated support group. That is to join up with people that have similar issues and support each other.

Then there are places like this sober living facility that requires no admission fee to enter. In fact, you can get access to residential help for problems with addiction, even if you have no money in your pocket at all. Something made possible by their long term monthly payment plan.

Finally, there are also plenty of online therapy and counseling services. Something that means you can attend sessions via video in your own home, and keep the cost down as low as possible too.

Exercise

You absolutely do not have to have access to a fancy gym or fitness center to get physically fit and healthy. In fact, what many people don't realize is there is a whole range of activities that you can do at home or under your own steam that will improve your physical health.

One of these is to take up running, and activity that only requires the right shoes can be done in any place and at any time. Alternatively, you might like to work out at home, something you can do easily with a mix of bodyweight exercises, and HIIT.

You can even invest in a home exercise program if you like. The idea being that these will take you from beginner level to expert for a much lower cost than joining a gym or sports club. The bonus is that you don't need to even leave your house to improve your physical fitness and get her body that you want, either!