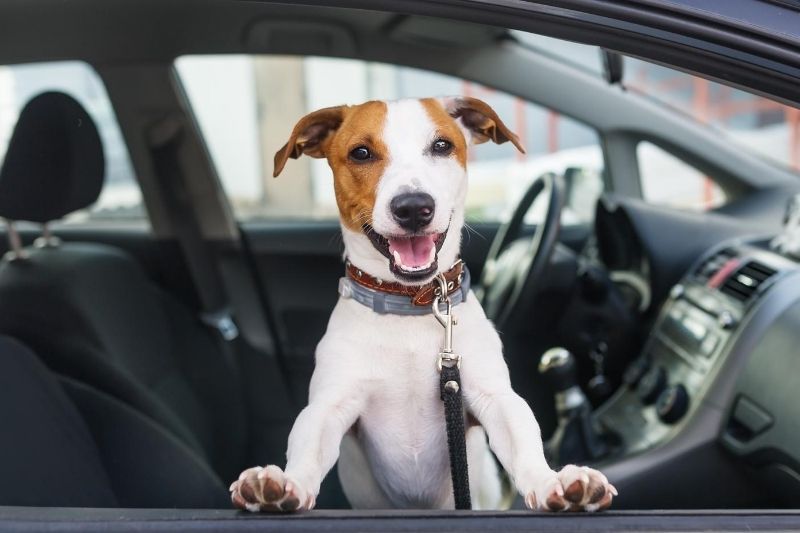 As dog lovers, it is not uncommon to want to take our dogs with us on every adventure. This most likely means your dog will be spending a great deal of time in the car with you. Whether you're taking your dog on frequent adventures or just trips to doggy daycare, your car should be equipped to keep your dog safe and comfortable. While safety items like first-aid kids and blankets are essential items to keep in your car for your own safety, you should also consider these items specifically for your dog.
Protect Your Seats
Seat hammocks are a great option for keeping your car's interior clean. Dog hair, muddy paws, or a slobbery pup are all enemies of keeping your seats clean. Seat hammocks cover your seats with a washable and water-resistant material to keep your interior intact. Seat hammocks are also a great safety feature for your dog. It can be hard for our four-legged friends to keep their balance in the backseat. Seat hammocks attach to the front-seat headrests and the back-seat headrests. This will create a hammock that will prevent your dog from falling.
Buckle Up With a Dog Seat Belt
A seat belt is an essential item every dog owner should have in their car. If you wouldn't ride in a car without a seat belt, neither should your dog. Dog seatbelts attach to your dog's harness and buckle in to help keep your dog in place during brakes and turns. This also keeps your dog from wandering to the front seat while you are driving.   
Dog First-Aid Kits
Similar to a traditional first-aid kit, a dog first-aid kit will cater specifically to dogs. If you often bring your dog on active outdoor adventures like hiking or swimming, you may want to be prepared with a dog first-aid kit. These kits often include tweezers for removing ticks, spurs, or splinters, gauze and antiseptics for minor cuts, and towels or wipes for messy paws. Dog first-aid kits can be purchase or created at home.
Keep Your Pup Hydrated
While your dog can likely go a while without eating, they can't go without water. Portable water bowls are often collapsible and can be easily stored in a glove compartment. Bring an extra water bottle on your adventures and use your dog's portable water bottle to quench their thirst.
A seat hammock, seat belt, first-aid kit, and collapsible water bowl are a few items every dog owner should have in their car to make traveling with your dog a breeze.