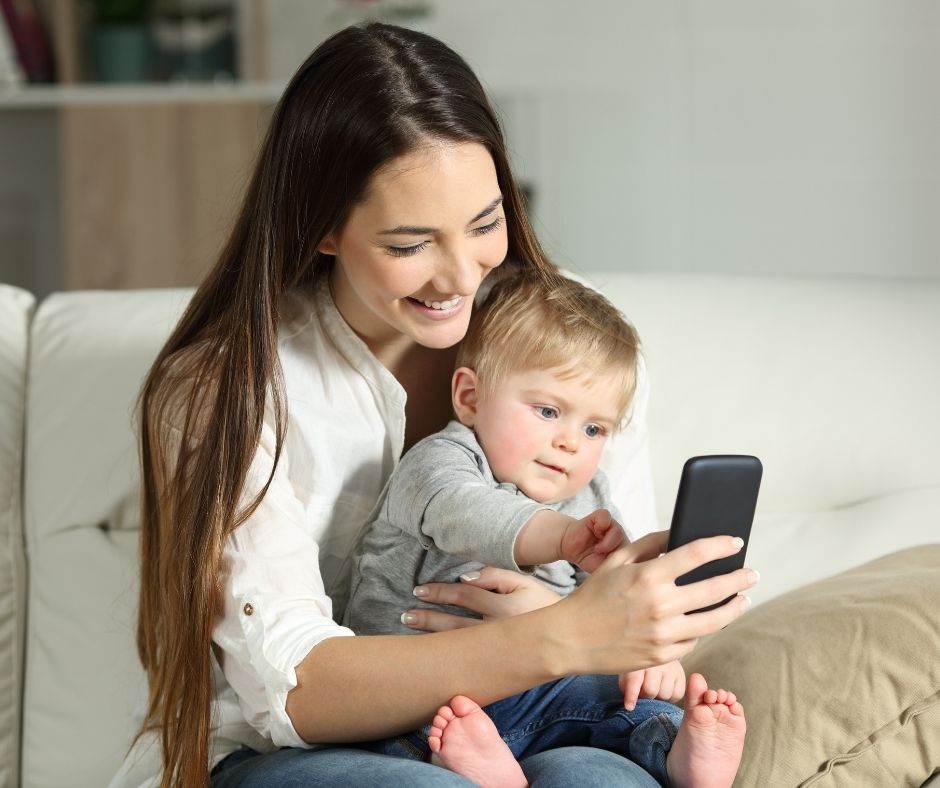 The isolation imposed by pandemic lockdowns has robbed new moms of several joys that come with having a baby. For safety's sake, visitors aren't allowed, and excursions are limited to socially-distanced strolls in the park. There's less help when a new mom's own mother can't come over and offer some respite. New moms are exhausted, lonely, and in greater danger of developing post-partum depression. But even though you can't visit in person, you can learn how to support friends who become new moms during COVID-19 in other ways.
Reach Out Regularly
Check in with regular texts letting your new mom friends know you're thinking of them. Ask about a good time to call or use Zoom. When you get in touch, let your friend vent. Validate and acknowledge how tough this is—all the expectations of new motherhood have been upended, and your new mom friends are facing constant anxiety and uncertainty. Keep the conversation focused on your friend and resist the urge to talk about your own birth and postpartum experiences.
If your friend has older kids, offer to help plan and conduct virtual birthday parties or other celebrations recognizing scholastic accomplishments. Send age-appropriate craft kits, coloring books, or games to keep older siblings busy when their mom must tend to the newborn.
Offer to research resources, such as online discounts for new moms, parent support groups, or online workouts tailored for new moms. If the stress and anxiety are wearing her down, or you notice her emotional state seems particularly fragile, gently offer to help find a therapist who works with post-partum moms and provides telehealth sessions.
Send Supplies and Food
Grocery stores are scary places for everyone right now, but especially for new parents. Send diapers, baby shampoo and lotion, baby wipes, and pizza for the parents. Ask her what she needs, and then arrange for a no-contact delivery. When the baby is old enough to go out for a socially-distanced stroll, make sure your friend has a supply of face masks, mask filters, and hand sanitizer.
Find Something Special Just for Her
Being isolated as a new mom, without the presence and help of family and friends, puts an enormous burden on new parents. Everything centers around the baby, and parents rarely get a moment for themselves. Now is good time to find a gift for your new mom friend that's all about her, and that she'll find useful. A soft and cozy pair of pajamas, some hair scrunchies, or redeemable online gift cards could all make her life a little easier.
New moms need support from friends as the pandemic drags on. Stick with your new mom friends, and be there for them when they need to vent, cry on your virtual shoulder, or just share a funny GIF. When the pandemic finally eases, your friendship will be stronger because you were there for your new mom friends.