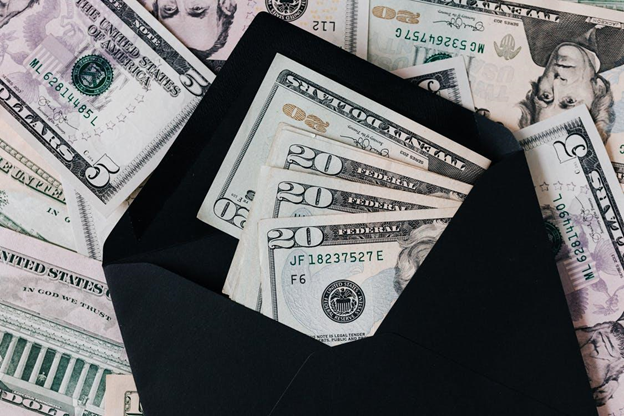 A lot of people may tell you to save your money, but the truth is that you really should be investing it. Money invested grows over time, whereas saved money will decrease due to inflation. So, how do you start investing your money? Here are some tips:
Speak with professionals
When considering investments, it could be helpful to get some input from professionals who know the financial playing field, so to speak. With Cetera investment services or the help from any financial advising professional, you can learn about what's performing well and where the best investments are being made in this current environment.
Think about how much you want to invest
Knowing how much you want to invest may have an impact on where you'll invest. Larger sums will obviously need to be invested in options designed for a high quantity of money whereas investing only $100-$200 a month to get started will mean a different kind of investment. Knowing how to invest your money has a lot to do with how much you want to start investing.
Investing can go hand in hand with saving your money. For example, while you may only start investing $100 now, in the future when you have a substantial amount of savings, you can start investing more.
Consider risks
There are risks involved in investing and this often stops people from investing. Investments are not always successful and some of the highest-risk options can provide you with the best return. It's definitely something you want to take your time thinking about before you start doing it and you should get professional help to determine the best option.
Stocks, for example, have a lot of risk involved but can produce a great return depending on the stock and time frame.
Look at your goals
What are you investing for? Are you looking to grow your income to eventually buy a home or are you hoping to build up a fortune throughout the years? Are you investing towards retirement? Knowing your why and what you want the money for can help you decide how and where to invest.
For example, if you just want your money to make a passive income, you can do a passive investment that you don't have to spend too much time keeping up with that should make you plenty of money for years to come.
Do it when you're ready
Do you have some debt that you need to pay off? Do you have an emergency fund? If so, then you may want to wait a little on investing. Instead, start off by getting the debt paid and set aside some money for an emergency fund. You don't want to dip into your investments when times get hard as they tend to do, so do your best to make sure that you're debt-free before you start investing.
Whether you Setmore scheduling to help you remember your debt payments every month or you use a calendar on your wall, start planning ahead to get that debt taken care of so that you'll be able to free up money that would be better spent being invested.
In Conclusion
It may be intimidating to get started. There aren't many of us who were raised with a knowledge of investments, but it's important to start learning about it, so you can start growing your money today. Your future self will thank you for it. Investments can help you boost your income and get you set for the future. Whether you invest in a home or in stocks, investing is a good decision when the time is right.