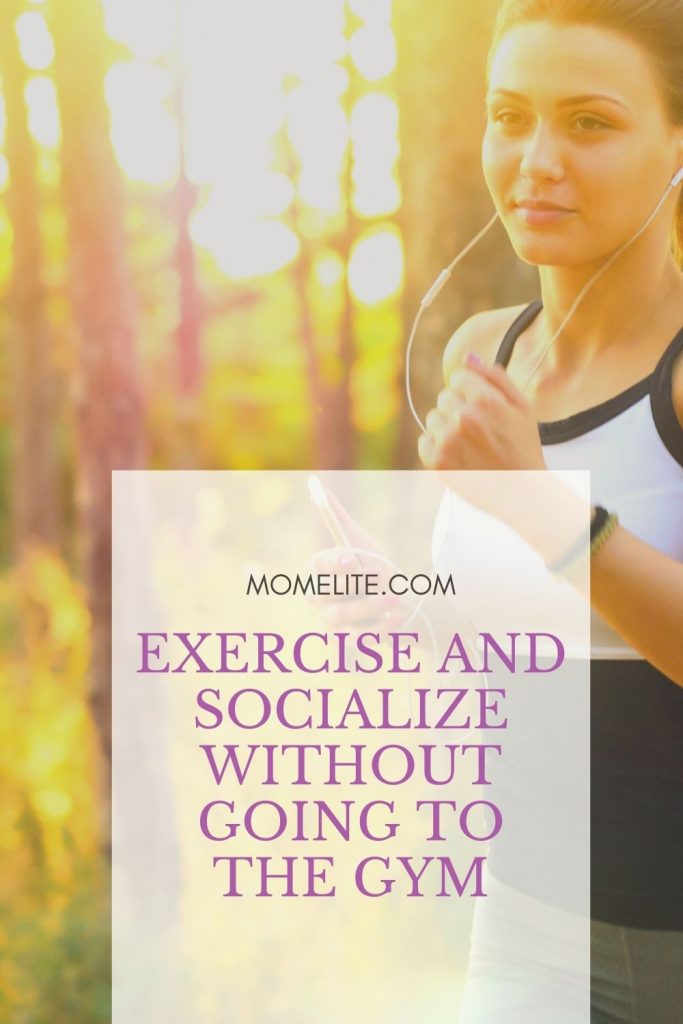 The gym has always been a place for people to stay healthy and socialize. Whether you're bringing friends along to workout side-by-side or meeting new people at your evening yoga classes, visits to the gym have become an essential part of maintaining social lives and physical health.
It's important that Americans don't underestimate the importance of regular exercise.
Research shows that the average adult needs about two and a half hours of moderate aerobic activity. Exercises like that include:
Walking the dog
Swimming
Gardening
Bike riding
In addition, adults also need to perform muscle-training workouts at least twice a week. Exercises such as those include:
Pushups
Lifting weights
Resistance band exercises
With COVID, however, gyms have remained closed, and many are avoiding going to the ones that are open. So how are we to keep healthy and close to friends without… getting too close to friends?
Luckily there are a couple of ways that people can stick to their exercise regimen while sticking to distancing guidelines.
Go on socially-distanced walks
Walking is an easy way to get your daily steps in while also social distancing. It's also a great endurance exercise known to strengthen your heart and lungs. Whether you go on trails or take a stroll through the park, walks make it very easy to stay six or more feet apart from other park visitors – including your friends! Walking side by side or ahead of each other while socially distanced will allow you to chat with friends as you walk and take in the sights of the great outdoors.
If you aren't able to see friends at all while going out, hosting a Zoom call on your phone is another way to connect with friends as you exercise. You can have an audio-only call and have a group chat while you keep your phone in your pocket, or you can hold the phone out as you walk, watching the path as you chat away. You'll also be able to aim your phone so that you can show your pals what path you're taking!
Digital workout sessions
If you don't want to leave your home at all, no worries! There are plenty of online courses that live-stream workout routines to an entire paying class. While you won't be able to whisper comments to your friends like in an in-person class, you will be able to see your friends' faces as well as the faces of your fellow classmates. Seeing everyone at once will give a sense of normalcy and togetherness.
Similarly, Peloton and other smart home gym equipment come with access to remote classes, complete with instructors and leaderboards. These classes, just like group Zoom workouts, also help you feel less alone and will keep you motivated to exercise.
It's crucial to not feel alone while riding out the quarantines. Finding ways to work out and maintain relationships while social distancing is essential to maintaining physical and mental health.