When realtors really want to improve the results of a home-showing, they often have the owners bake a loaf of bread or cookies. This is because smells affect the human mind. The hippocampus is where many feelings and memories are processed, as well as where smell processing takes place. This is one reason that smells and emotions are intertwined: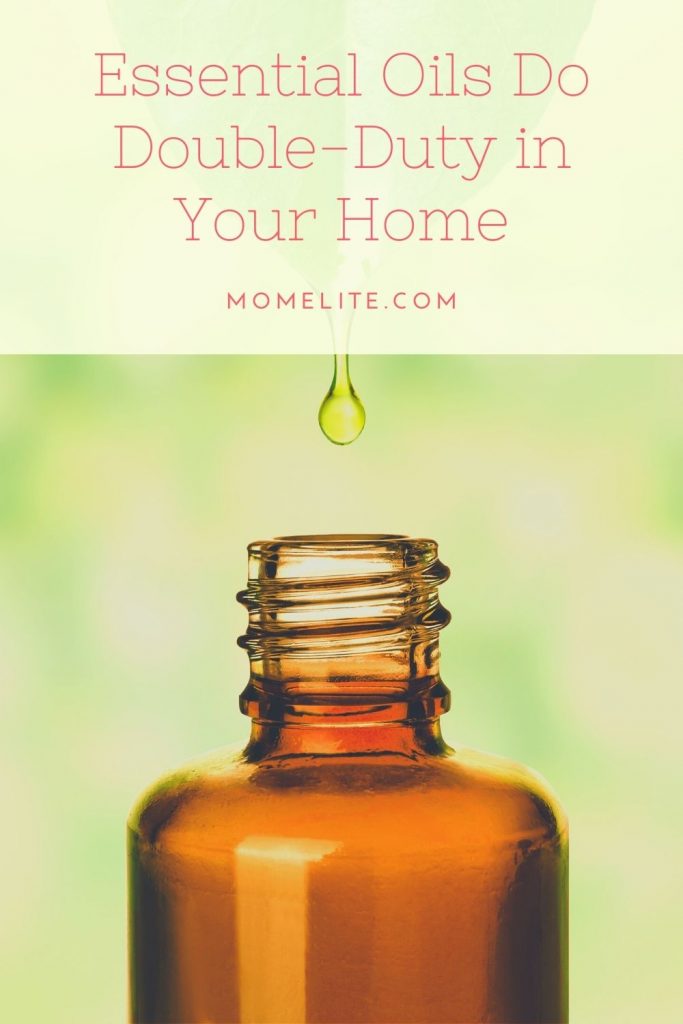 Scents trigger memories.
Smells affect moods.
Retailers use specific scents to increase sales.
Smell enhances tastes.
With these interesting facts in mind, it makes sense that you'd want to surround yourself with certain scents in your home.
Choose Aromas for Your Comfort
There's a good chance you've already recognized some of these benefits in your own home. You may have certain detergents, shampoos, and soaps that you chose based on how they smell. Maybe you have candles, potpourri, or incense in your home. However, these tend to serve a single purpose; essential oils can deliver positive scents while also providing other benefits around your home.
Improve Your Sleep
Used in your bedroom, essential oils such as jasmine, lavender, valerian, and vanilla can help you sleep better. Simply add some of your favorite oil to a wool ball that you toss in the dryer with your clothes or tuck a couple of oil-infused sachets to your pajama drawer.
Disinfect Your Home
Some scents evoke a sense of cleanliness, such as pine and lemon. If you've been cleaning your bathroom and kitchen counters with harsh chemical cleansers to get these smells, consider switching to essential oils. There are several that are as effective at disinfecting your surfaces as many of your other options. For example, eucalyptus, tea tree, and rosemary are very good for making your towels spell fresher, and black pepper oils (especially when mixed with citrus oils) are effective against several types of bacteria:
E. coli
Salmonella
Streptococcus faecalis
These are just a few of the bacteria that you can wipe out with a black pepper/citrus blend.
Discourage Pests
Another wonderful way to get double duty out of your essential oils for the home is to put them to work in pest control. The right mixture of oils can discourage a wide variety of pests from coming into your home:
Ants
Beetles
Fleas
Flies
Mosquitoes
Roaches
Spiders
Ticks
Mix 15 drops of your chosen oil in one cup of water in a squirt bottle, then spray the doors, windows, floorboards, and other points of access. Some of the best essential oils for pest control include peppermint, thyme, lavender, lemongrass, citronella, and sage.
Create a Soothing Atmosphere
Finally, you can diffuse essential oils in your home to help family members unwind and feel calm. The most recommended for soothing anxiety include citrus oils, neroli, rose, geranium, lavender, and chamomile.
If you've been using candles for their scents and cleansers to make your home smell clean, but you're concerned about the effects of chemicals in your home, consider switching to essential oils. Each oil you use serves multiple purposes. You and your family may find that it's much more comfortable to surround yourself with these natural solutions throughout your home.