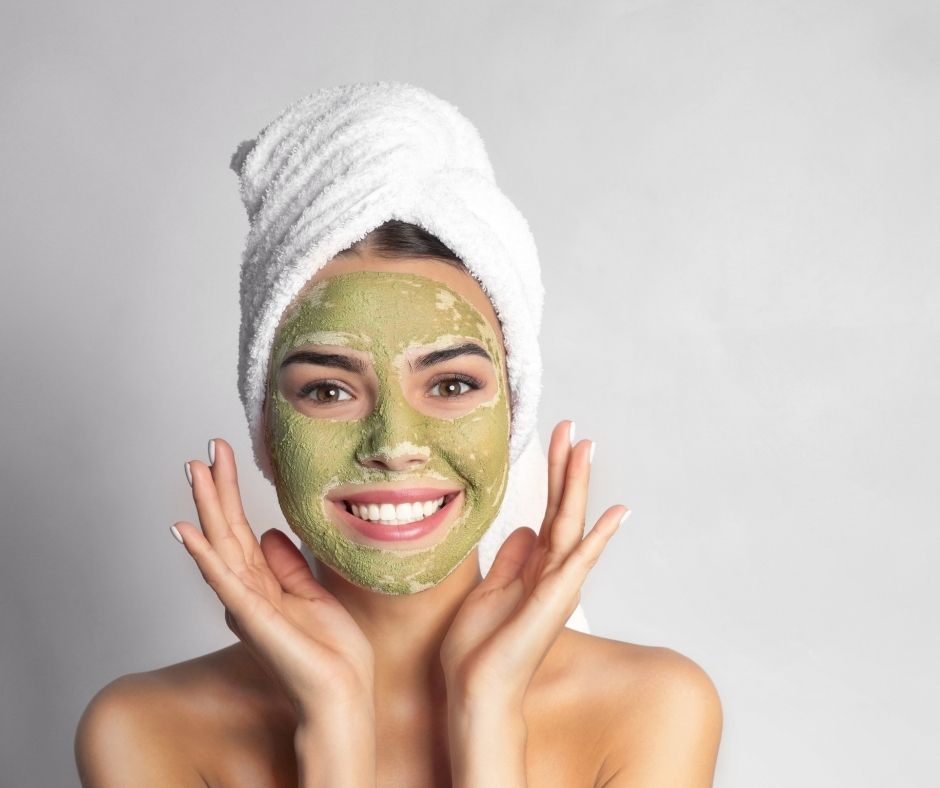 We're all looking for innovative and improved ways to help our skin naturally. How about giving these eight new face masks a try?
1. Target Hyperpigmentation
This face mask is for those who don't want to use acid and vitamins to correct hyperpigmentation.
One tablespoon of fresh turmeric or ground turmeric (you can press or juice the fresh turmeric)
One tablespoon of lemon juice
Enough water to create a paste
½ of a beaten avocado or one tablespoon of honey if you used juiced turmeric
Mix all the ingredients up in a bowl and apply to the affected areas. Make sure to wear gloves while applying the mask. Leave it on for three minutes before rinsing and repeat application twice a week for five weeks for best results.
Turmeric reduces skin irritation and wrinkles and targets hyperpigmentation.
2. Soothe and Calm
We can overwhelm our skin by using too many products and exposing it to outside elements. That's why this mask is essential to use when our skin needs some relaxation.
One teaspoon of honey
¼ of a ripe avocado
One teaspoon of coconut oil
Two drops of lavender oil
Use a spoon to combine all the ingredients in a bowl. Apply to your face using your fingers or a brush, and let the mask sit for three to five minutes. Rinse off with warm water and use this mask again as needed.
The coconut oil and honey will provide your skin with hydration, and antioxidants from the lavender oil will reduce the appearance of redness.
3. Improve Uneven Skin Tone
This next mask will leave your skin feeling supple and smooth.
One tablespoon of plain, natural yogurt
One tablespoon of turmeric powder
One tablespoon of honey
Stir all ingredients together and apply to your skin. Leave the mask on for five to ten minutes and repeat as necessary.
Yogurt is full of lactic acid, which lifts away rough and old surface cells to unveil glowing new ones.
4. Hydrate and Nourish
This wonderful mask will provide your skin with the rush of hydration and nourishment it deserves.
One tablespoon of honey
½ of an avocado
A handful of oats
After mixing all the ingredients, massage the mask onto your skin and rinse off with warm water. It will also help reduce the appearance of scars and increase healing and tissue regeneration.
5. Fight Acne and Blemishes
If you're looking for a natural way to get rid of acne and blemishes, then look no further. This mask is excellent for both pesky whiteheads and an angry cluster of acne.
One teaspoon turmeric of powder
½ of a teaspoon of Dead Sea salt
One tablespoon of manuka honey
Apply this mixture with a clean foundation brush and let it sit for 10 to 15 minutes before rinsing off with warm water. Pay close attention to your T-zone when applying the mask.
Manuka honey is full of bacteria-zapping and healing properties, while turmeric will fight to bring down your redness.
6. Fight Oily Skin
This cooling mask will leave your skin feeling clean and refreshed.
¼ of a cucumber, blended
½ of an avocado
If your skin becomes too dehydrated, it will sometimes create more oil to compensate. The cucumber will hydrate your skin and give a boost of vitamin C. Avocado helps regulate oil production and reduce inflammation.
7. Vibrant Glow
Do you feel like your skin has been a bit dull lately? Give this mask a try!
¼ of a papaya
A squeeze of Aloe Vera gel
One tablespoon of cacao powder
Blend all three ingredients, apply, leave it on for 10 minutes, and rinse off with water.
Aloe Vera is full of an incredible list of vitamins: C, A, B1, B2, B3, B6, B12, and E. Papaya is bursting with exfoliating enzymes to dissolve those dead skin cells.
8. Minimize Pores
This mask is the perfect pre-foundation ritual.
One tablespoon of honey
A squeeze of lemon juice
One egg white
Apply this mask with a foundation brush and let it sit for 10 minutes. Rinse off, and you're good to go.
Egg whites and lemon juice have astringent properties to help tighten skin and make pores look less noticeable.
All of these eight new face masks to try and how to make them would make a great addition to your next luxurious home spa day. Enjoy your healthy, glowing skin!