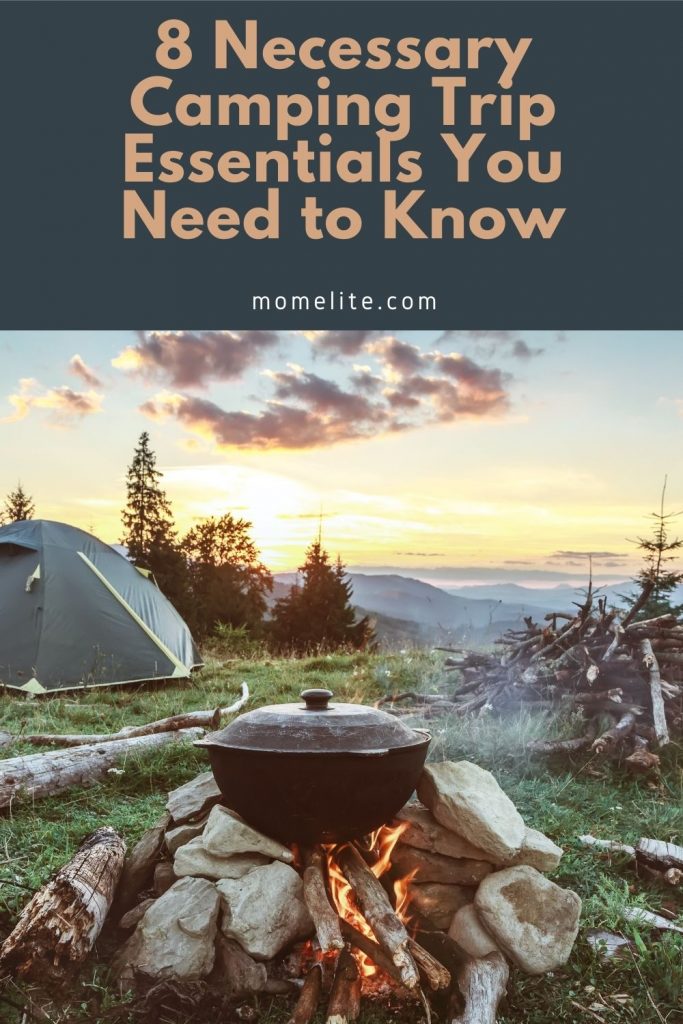 Camping is one of the most enjoyable activities you can try during a long weekend. Nothing can compare to the feeling of experiencing nature firsthand as you take a break from the hustle and bustle of everyday life.
Before you decide to go out in the wilderness though, you must be prepared. Camping is a generally safe activity but folks who set out on their trips unprepared can end up in bad shape not long after they leave home.
If you're thinking about going camping sometime in the near future, make sure you bring the essential items featured in this article along with you. Let's discuss those items in greater detail below.
A Fully Stocked First Aid Kit
Nature can be harsh at times, which is why safety should always be your priority whenever you're heading outdoors.
One stumble could lead to you getting injured as you slide down a rocky path or you could end up having an allergic reaction to some plants you brush up against. You also need to be prepared if the weather takes an unexpected turn for the worst.
To give yourself and your companions better odds of survival if your camping trip starts to go haywire, remember to pack a fully stocked first aid kit.
The Red Cross has outlined which items need to be present in your first aid kit and these include:
Absorbent compress dressings
Adhesive bandages
Gauze roll bandage
Roller bandage
Triangular bandages
Sterile gauze pads
Adhesive cloth tape
Antibiotic ointment packets
Hydrocortisone ointment packets
Antiseptic wipe packets
Aspirin
Emergency blanket
Instant cold compress
Non-latex gloves
Oral thermometer
Tweezers
Emergency first aid guide
You can put together the kit yourself or purchase it complete from the Red Cross or a drug store.
Coffee
Americans love their coffee. According to recent trends Americans drink more coffee now than they did back in the 1990s.
Per this article from Reuters, "Americans drinking coffee on any given day fell below 50 percent" back in the mid-1990s. As of 2018, respondents to a survey conducted by the National Coffee Association showed that 64 percent of Americans age 18 or older enjoyed a cup of coffee the day before.
It's clear that we Americans simply cannot get enough of our favorite morning beverage and you'll need it while camping. The jolt of energy you'll receive from downing a mug of coffee can prepare you for a long day of roughing it.
Mugs
It's hard to enjoy a nice sip of coffee without the right mug. The question is: What kind of mug should you bring along for your camping trip?
Glass mugs are out of the question given how prone they are to shattering and plastic mugs may not do much to keep your drink warm.
As much as possible, bring a mug made from stainless steel or titanium. They're very durable, they keep your coffee warm longer, and they're easy to clean. If you can find a stainless steel or titanium mug with a secure lid, that would be even better.
Thermos
When you prepare coffee at the start of the day, you want it hot and ready to drink on demand later in the day. To make that happen, you'll need a thermos.
The thermos excels at keeping hot things hot and cold things cold. You can use it to store your coffee throughout the day or reserve it for some ice-cold water. The bottom line is that if you want to remain refreshed throughout your camping trip, you'll likely need the services of a reliable thermos.
Cooler
Some folks assume that they can just forage or possibly fish for their food while camping. You can do that if you want to, but it won't always be easy to find something edible outdoors. It's also hard to be completely certain that the fruits and mushrooms you find are safe to eat.
Err on the side of caution by bringing a cooler stocked with food along for your trip. If you want to travel light, a cooler with enough space to hold some cuts of meat should suffice.
Camping Stove
The food you stored in your cooler won't do you any good if you cannot cook it. Bring a camping stove with you to ensure that you'll be able to eat safely even amidst rough conditions.
A portable camping stove that ignites easily would be preferable. Canister stoves fit that description pretty well.
Camping Cookset
Your camping stove won't be of much use if you don't have cooking equipment ready. Bringing along your pots and pans from home is not ideal. Thankfully, you can purchase portable camping cooksets that are loaded with all the pieces you'll need to whip up a quick meal.
Clothes That Keep You Warm
Last up, we need to talk about the clothes you'll be wearing while camping. Nights outdoors can get cold very quickly and you need to protect against that. You'll also want clothes that can dry quickly if they get wet.
The material choice is crucial. REI.com recommends finding clothing made from ultra-fine merino wool because those pieces are breathable and moisture-wicking.
If you cannot find merino wool, you can settle for plain wool. Articles of clothing made from nylon and polyester also make sense because they dry quickly.
To stay extra warm while camping, remember to layer your clothing and bring accessories such as hats and gloves.

Camping can be tons of fun but your experience can sour quickly if you're unprepared. Don't forget any of the essentials mentioned in this article and ones that you think are essential like taking backpacking tents or sleeping bags and other important things. We assure that the next time you go camping you will have a fun trip.