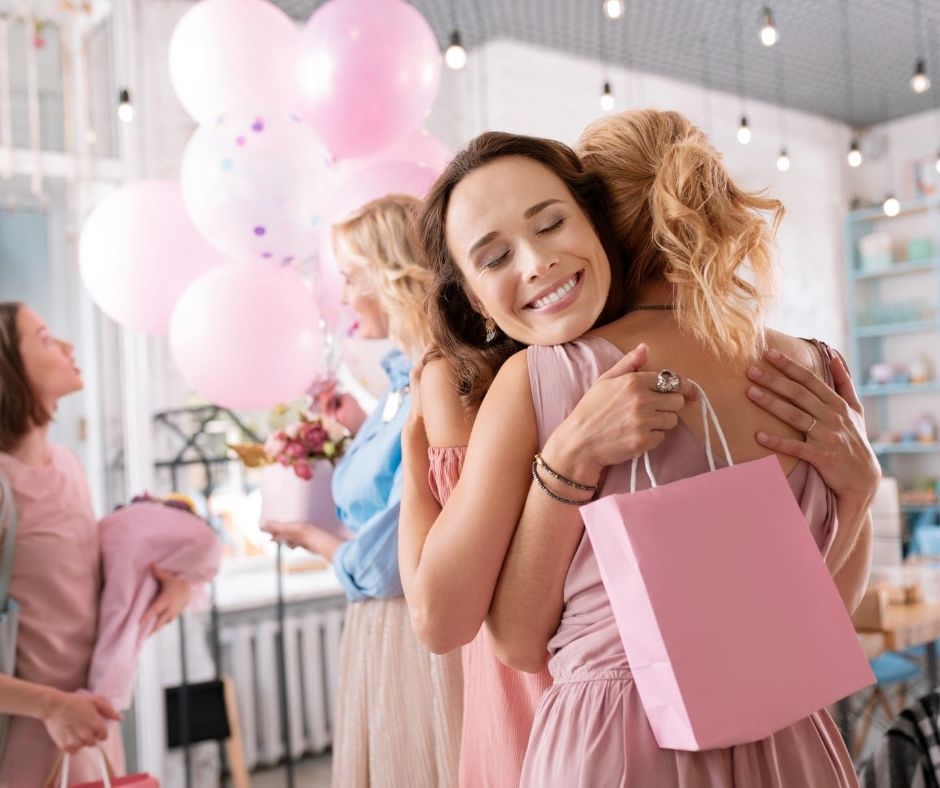 Though baby showers still aren't looking the same way they used to, they're still necessary for momma and baby. Now, if you don't want to go the virtual route and would rather have a drive-by check-in with guests or an outdoor open house, the choice is up to the parents! You'll just need to make sure to plan well and communicate with the parents and guests. As summer winds down and the autumn breeze and atmosphere come closer, discover some of these wonderful tips for a perfect fall baby shower—you won't want to miss it!
Provide a Diverse Gift Registry
Especially with the coronavirus, gift-giving is looking a little different than in the past. Because of this, you'll want to ensure that the parents provide a diverse gift registry. If they don't, and you know the parents very well, provide gifts with additional items the expecting mom needs. Mom may not have thought about it, but she'll be thankful you did—and so will the guests when you give them other ideas!
Items that focus on wellness for momma are especially necessary right now. Ask guests to give something small that caters to parents' well-being.
Embrace Nature's Décor
Whether virtual or not, make use of fall's beautiful, natural décor. From laying colorful fall leaves on the tables to stringing up twinkly lights in the trees for a nice video chat backdrop, the options are endless. Let pumpkins lead the way to the meeting area, and have a bonfire if it gets a bit chilly. Autumn is a colorful, warm, and inviting season—use that to your benefit for decorations.
If you want to bring in some extra decorations, make sure they complement that natural beauty around. Keep in mind that even virtual baby showers need their decorations. Ask guests to participate in any theme decorations to make everyone feel as though they're in the same place.
Be Careful About Timing
Though fall is perfection, it can also get quite chilly. Make sure to communicate with the expectant parents to see their ideal temperature—or even the temperature they couldn't stand to sit through. If the baby shower is in October, then aiming for an early afternoon would be best to beat the cold. If a little chilly weather isn't that much of a deterrent, then a bonfire, blankets, and plenty of hot cocoa should do the trick to keep everyone comfortable. Again, it's all about communication!
Communicate Often
Like we said, in these unprecedented times, the more communicative you are about special events, the better. As probably the most important tip for a perfect fall baby shower, solid communication with expectant parents and guests will help everyone feel calm and ready for the day. It's important for momma's wellness and stress levels if she knows the plan for the day well in advance. Guests will feel more comfortable if they know social distancing protocols and other tidbits of information. In the long run, planning is all about how well you can communicate needs, so don't let this one slide!