I'm going to be brutally honest with you all. I love my Shakeology, but I have had a really hard time choking down the tropical strawberry flavor I ordered last month. I've tried really hard to like it. It's just too sweet for me. I've had one packet that has been lingering in my kitchen that both my husband and I have been avoiding. I've been trying to figure out a way to make it a little more tasty so I can use that last packet. One of my friends suggested I add yogurt to it to balance out the sweetness, so I just open my blender I got from Zozanga.com and add it, it did make it a lot better.
Last night I went to Publix to pick up a new line of yogurt, Liberté® Méditerranée. I bought 3 flavors, french vanilla, strawberry and blackberry. I decided to try blackberry in my tropical strawberry Shakeology. I was hoping the tartness of the blackberries and yogurt combined would make the shake taste a little better. I'm happy to say it worked! I was actually able to finish off my last packet of tropical strawberry without making any nasty faces.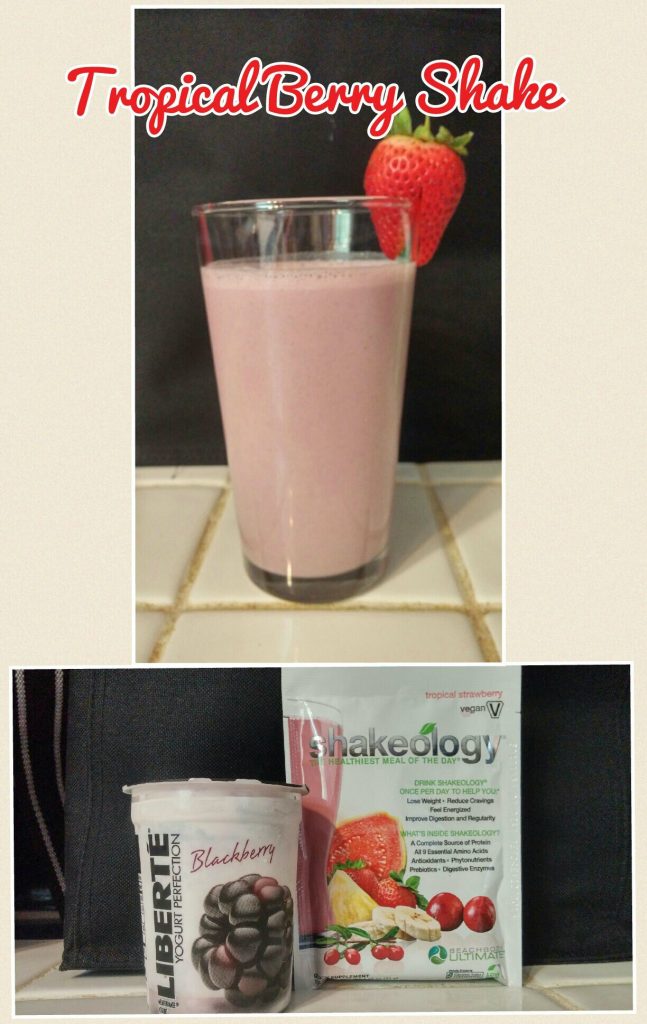 I also made a good healthy snack out of my Liberté® Méditerranée strawberry flavored yogurt. The container of yogurt combined with fresh strawberries and sliced banana made a filling fix approved snack. Now I just need to go check out some of the other flavors available that include:
• Liberté® Méditerranée Cappuccino
• Liberté® Méditerranée® Caramel
• Liberté® Méditerranée® Blackberry
• Liberté® Méditerranée® Coconut
• Liberté® Méditerranée® French Vanilla
• Liberté® Méditerranée® Lemon
• Liberté® Méditerranée® Strawberry
To learn more visit the Liberté® Méditerranée  website or get coupons for Liberté® Méditerranée Yogurt here.