My family and I made our third trip up to St. Augustine because we love it so much. This is a city that is full of history and life. St. Augustine is getting ready to celebrate it's 450th anniversary. Their vibrant downtown boasts many things to do from museums, places to shop, restaurants and bars to their beautiful waterfront.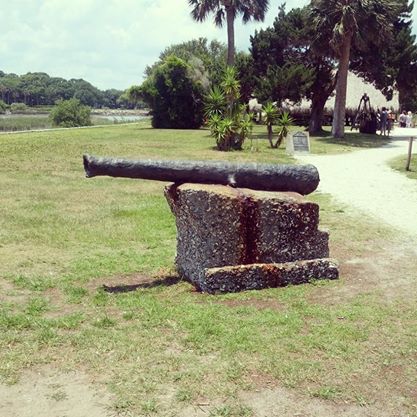 The first place we visited in St. Augustine was the Ponce de Leon Fountain of Youth Archaeological Park. This park is located in the area that was first explored by Ponce de Leon. One of the first things you can do when you enter the park is visit the Spring House located right next to the entrance and have a drink from the Fountain of Youth. The spring has been recorded as early as the 17th century in a Spanish land grant. The spring comes from a Floridian aquifer which lies under most of northern Florida.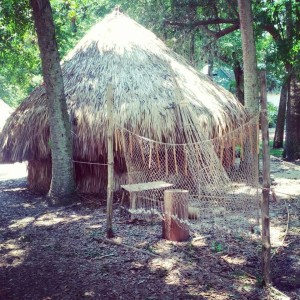 While at the Fountain of Youth Park you can see a show at the planetarium, encounter beautiful peacocks throughout the park, see an original native american burial ground, walk through a native american village to see how they once lived, see the 1565 Menendez Settlement, walk along the riverwalk to see breathtaking views of Matanzas Bay and St. Augustine Inlet, and see a Spanish Watchtower. One of our kids favorite things to see was the cannonball and musket firing. Most of the people working at Fountain of Youth Park are in costume and tell fascinating stories about the history of the site. The man who gave the musket demonstration was even nice enough to give my kids each a gold doublin, which my son later put in the gumball machine in the gift shop.


After lunch we stopped in at Colonial Quarter for a visit. I have to say this was one of my favorite stops in St. Augustine. We had a casual tour through 4 centuries of St. Augustine history. Our tour guide was Grimm. Grimm was a fantastic storyteller who even kept my 3 year old engaged. We got to play in an archaeological dig, see a blacksmithing demonstration, see a musket drill and firing (this was particularly entertaining as it took a few times to get the musket to fire) and climb the watchtower to see a great view of the Castillo. I highly recommend visiting Colonial Quarter for anyone who would like to learn a little bit about the history of St. Augustine.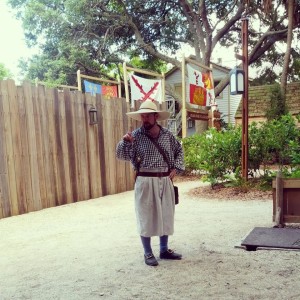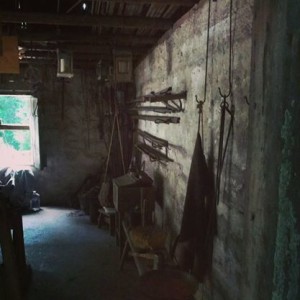 Our last stop was to the Pirate and Treasure Museum next door to Colonial Quarter. This was by far my 3 year old's favorite stop during our trip to St. Augustine. This is a very hands-on, interactive museum. You get to walk through a pirate ship to see what life was like as a pirate. At the beginning of the tour the kids get a treasure map. All along the tour they can look for drawers with skull and crossbones to find the treasure. There are animatronics located throughout the tour telling pirate stories. There is even an interactive gun deck where the kids can fire off cannons. My 3 year old would have stayed there firing the cannon all day long if we would have let him. If you have a pirate lover in your family this museum is the place to go!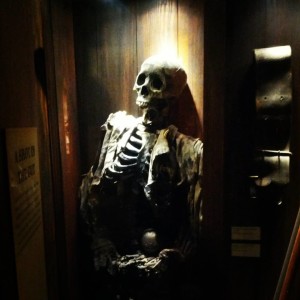 Thank you to the Fountain of Youth Park, Colonial Quarter and Pirate and Treasure Museum for giving my family a day of fun that we won't forget. For more information on any of these places visit the web sites and social media pages listed below:
Fountain of Youth Archaeological Park:
Website: http://www.fountainofyouthflorida.com/
Facebook: https://www.facebook.com/FountainofYouthFlorida
YouTube: https://www.youtube.com/user/FOYexplorer
Twitter: https://twitter.com/WorldFamousFOY
Colonial Quarter:
Website: http://www.colonialquarter.com/
Facebook: https://www.facebook.com/ColonialQuarter
Twitter: https://twitter.com/ColonialQuarter/
YouTube: https://www.youtube.com/user/ColonialQuarter
St. Augustine Pirate & Treasure Museum
Website: http://www.piratesoul.com/
Facebook: https://www.facebook.com/ThePirateMuseum
Twitter: https://twitter.com/ThePirateMuseum