Disclosure: I have been given a free Vox Box for this review. I have not been compensated for this review and all opinions are my own.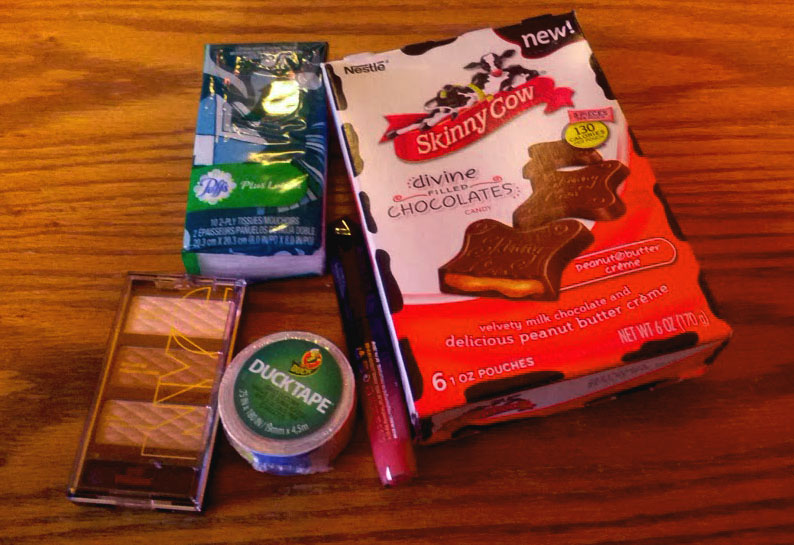 I got my first Vox Box in the mail last week from Influenster. This box contained eye shadow from NYC, lip gloss from Rimmel, a small roll of paint splashed duct tape from Mini Ducklings, a travel size package of Puff's tissue with aloe and a box of Skinny Cow chocolates with peanut butter filling.
The thing I've got the most use out of from the Vox Box has been the NYC eye shadow. I love the neutral brown colors. It just adds a nice touch of color without going over the top. The Long Beach Sands color palette is good for every day use. This is the first time I've used NYC brand eye shadow. My only complaint is that the application brush is a little small. With the applicator being so small it took me a little longer to apply the eye shadow. Only a small complaint.
I was not impressed with the Rimmel lip gloss. It could just be that I'm not a lip gloss person. I liked the pink color, Celestial. I just found the lip gloss to be too thick and sticky. If I wear any color on my lips it at least has to have a more natural feel to it. I just didn't get that natural feel with this lip gloss so it will likely sit in my make up drawer until I eventually throw it away.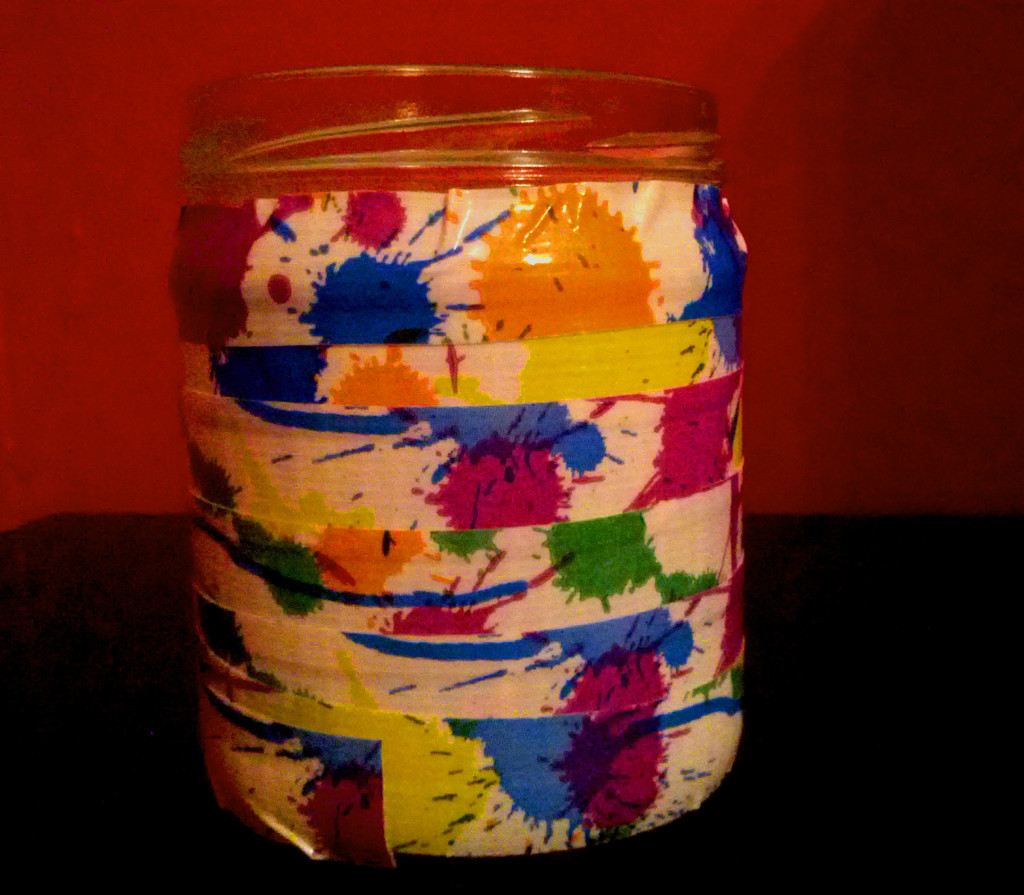 Now onto something a little more fun and creative with the duct tape. When I got this duct tape I really had no clue what I would do with it. I'm not a crafty person so I was at a loss for a while. Then I remembered I had a bunch of empty jars lying around that I had planned to upcycle into "jazzy jars" in a few months for my daughters school. At the end of every school year the kids at my daughters school make jazzy jars and fill them with all sorts of goodies to sell at their end of the year carnival. I was able to make 2 jazzy jars with my roll of duct tape.
As for the Skinny Cow chocolates, we'll just say they didn't last long. My children and I are suckers for chocolate so we went through this box pretty quick. The peanut butter and chocolate were delicious.
If you would like to know more about how you can get a free Vox Box full of goodies leave me your email address and I'll send you an invitation.